ABOUT US
The FOLHA SKIMBOARDS brand was created in 1986 by João Barreiros at a time when the sports-waves had a great boom in Portugal specialy the Surf
JOÃO BARREIROS
At that time it was visible on the portugueses beaches several young people to slide in flat beaches with small boards of wood as was the case of the beaches of Costa da Caparica. After having participated in the late 80 in Expo Nauticampo Lisbon where were present the representatives of almost all brands of surf Folha Skimboards began to be more known by the public.
It was however after having supported the 1st Skimming Championship 1989 in Guincho Beach organized by a local Surf Clube and João Barreiros have known Miguel Rato (owner of another brand under the name Rato Skimboards) that our brand began to develop larger models for waves. The friendship between João Barreiros and Miguel Rato (skimer from Oeiras) was crucial to the development of ours models.
Through the best knowledge that Miguel Rato was of skimboarding that it was practiced in the U.S. especially in the famous beach of Laguna Beach (California) our brand can made a better and faster development of is boards using the various materials used by american manufacturers.
MIGUEL RATO
In 1991 Folha Skimboards held its 1st tournament on the beach in S. Pedro do Estoril that past few years, it would become the most famous beach and more tradition existing in Portugal for the practice of this sport. With the emergence of private television in 1992 and the special contribuition by SIC and its program "Portugal Radical", the Skimming was a great increase in the number of practitioners. Miguel Rato began working in the manufacture of our boards and with João Barreiros created the Portuguese Club of Skimming organizing various National Circuit, Cup of Portugal, European and International contributing to the affirmation of Portugal and its best athletes in Europe and in World.
With the help of the various elements that our Team has over the years, with emphasis on the skimers Hugo Santos, Lino Curado, Jose Costa and Pedro Lopes, our models always evolved with innovative ideas in its manufacture and in the various technical opctions available with intent to manufacture the best boards for the kind of beaches and waves that exist in Portugal and for the taste of portuguese skimers.

HUGO SANTOS
After having collaborated in the organization of championships for almost 10 years at Surfing Clube de Portugal (S. Pedro do Estoril beach) and directed by longboarder João Ferreira, our brand changed its sponsorship and support policy, starting to focus almost exclusively on younger athletes and their training, an important job that was initially done by our athlete Artur Costa.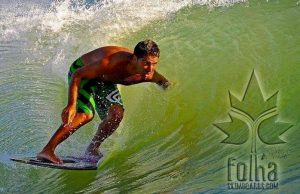 ARTUR COSTA
It was with this in mind that we took the initiative to create a Skimboard School. That's how the "Lufi Skimboard School" was created, located in Costa da Caparica and directed by our former athlete Kika Freire, who for reasons that don't matter, stopped collaborating with our brand and therefore left managing our team. By decision of itself, which we regret, our brand is no longer able to support this School despite the vast majority of its students taking classes at this School on our recommendation. As we continue to understand that the growth and development of this sport in Portugal involves helping to train young athletes, we created experimentally in 2021 "Free Skimboard Training" which was aimed at these same young people under the management of experienced skimer and instructor Artur Costa e which was a great success. For this year of 2020, the management of these training sessions will be the exclusive responsibility of the instructor Artur Costa, but we believe that it will continue to have the same success.
KIKA FREIRE
We do not talk we do, we actually make things happen since 1986 !…
We so proud to be a 100% Portuguese brand, we had a very important role in the development of this sport in our country, we have an exclusively domestic production, we have had over the years a good relationship with our customers whether they private or tenants and do not have an elitist idea of this sport and why we have always presented a very full range of boards from the models for kids beginners to competition models to the most advanced athletes. We are a brand that is proud of its past but is more interested in the future and help you continue to make to the development of this sport.
If Skimming is your passion, Folha is your choice !…